Norwegian Sandnøtter Christmas Cookies With Lemon
Norwegians traditionally make seven types of cookies for Christmas, and each family usually has their own favorites they include in their seven. My Norwegian grandmother had her favorites, and then my mom and my aunt have there favorites, some of which they've passed on to me, while others of which I've… passed on. My seven Norwegian Christmas cookies change a bit each year, but one cookie that I always include is Norwegian sandnøtter cookies.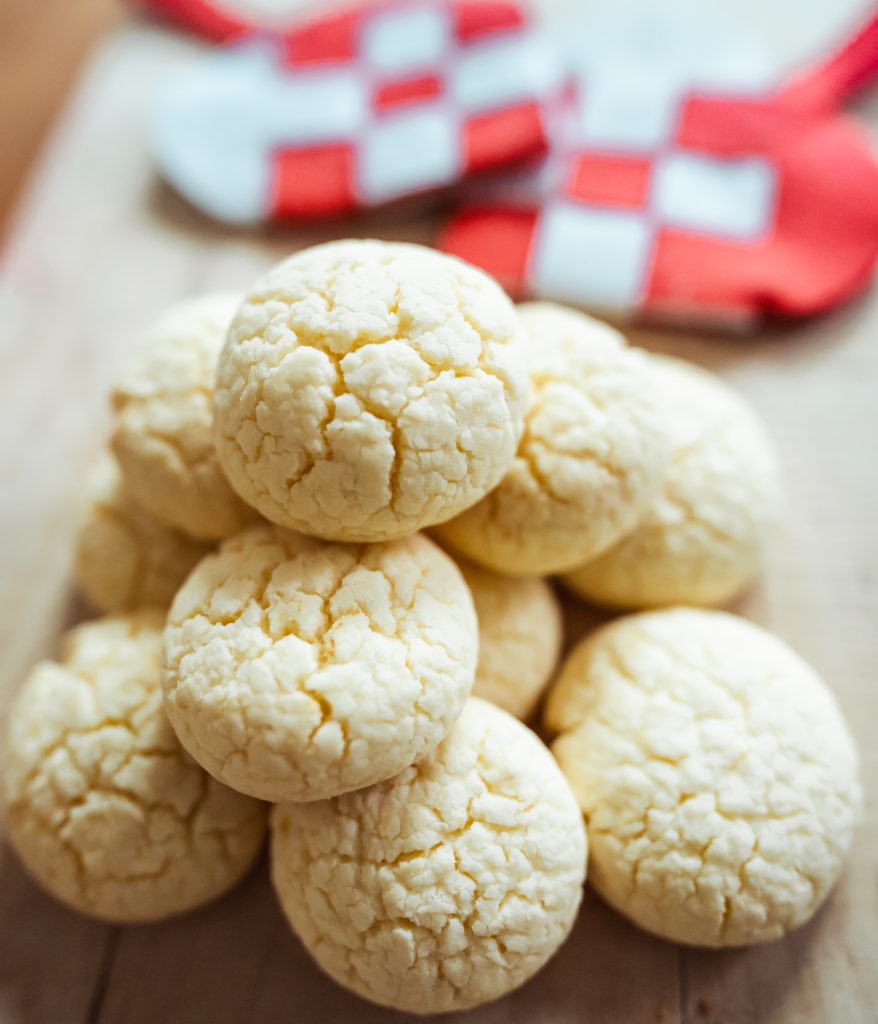 You can find all of my Scandinavian Christmas recipes here.
Norway has so many delicious Christmas cookies, many of which are made from quite complicated recipes. I'm looking at you Sarah Bernhardt. But sandnøtter are so simple to make. They're the perfect easy Norwegian sugar cookies. And personally I think they're even better than some of the more elaborate cookies that take hours to make, though I do love those as well.
Sandnøtter are a light shortbread cookie. A lot of Norwegians make vanilla sandnøtter, but my family always makes a lemon version of sand cookies, which I personally think is so much better. Perhaps lemon doesn't sound particularly Christmasy, but the little hint of citrus is so refreshing amongst all the warm spices in our other cookies. And my Norwegian friends agree – everyone who tried my lemon sandnøtter this year commented on how delicious sandnøtter with lemon are.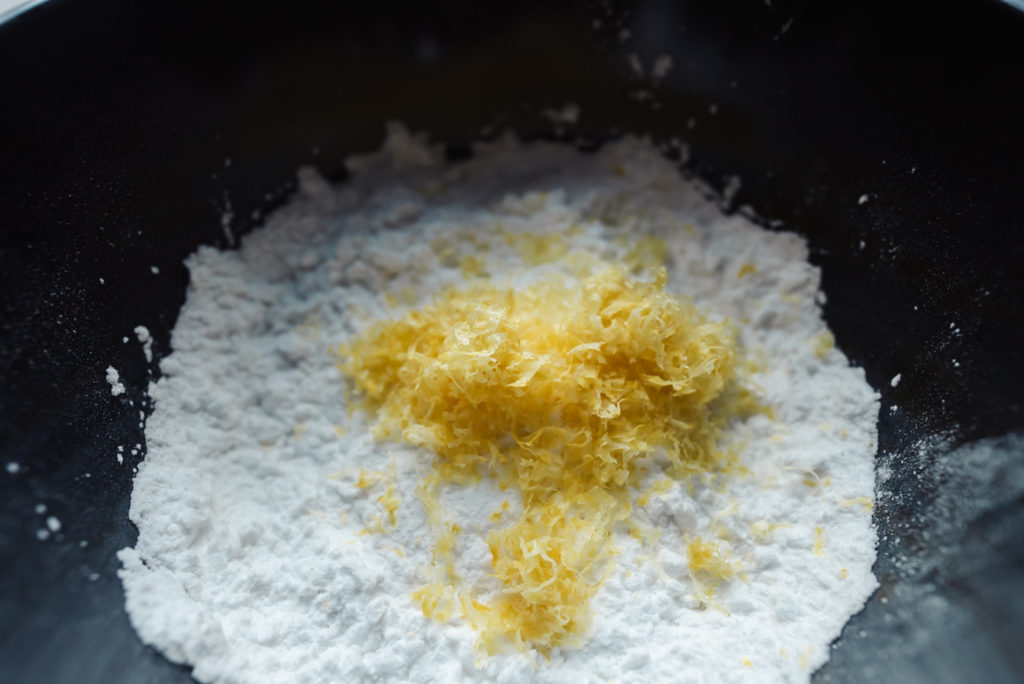 These sandnøtter are made with potato starch instead of flour, which gives them a wonderful crumbly, sand-like texture. Okay maybe eating sand doesn't sound appealing, but in this case it really is so good. They melt in your mouth.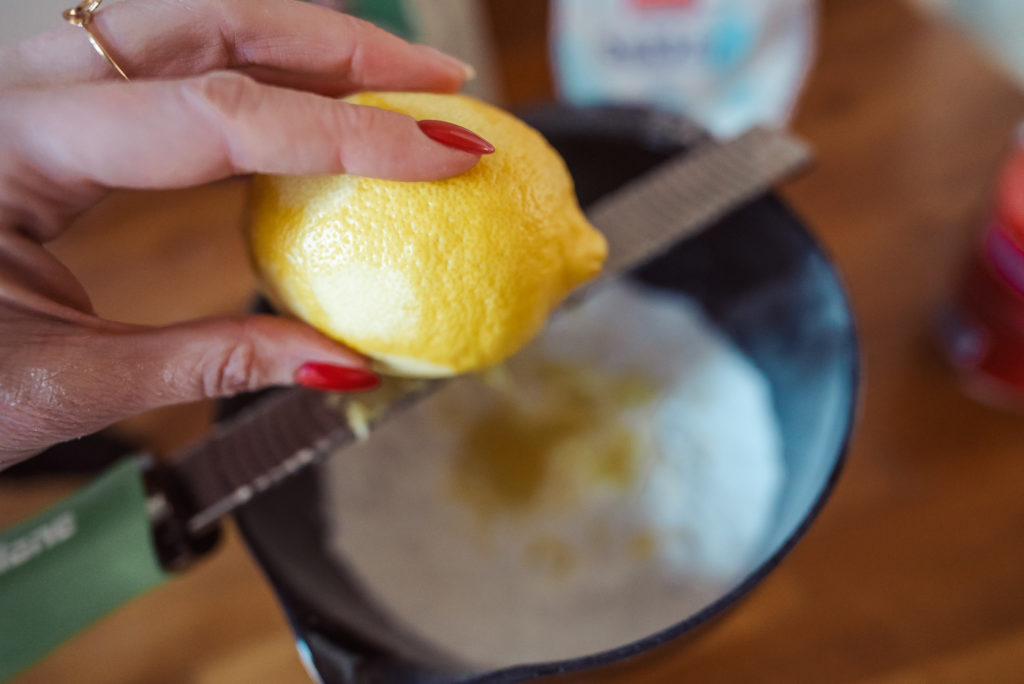 These lemon sand cookies don't spread out much when baking, so the size and shape you put in the over will stay about the same. I like to keep the cookies smooth, so I just flatten them a bit with my hands, but if you want textured sandnøtter you can flatten them with a fork.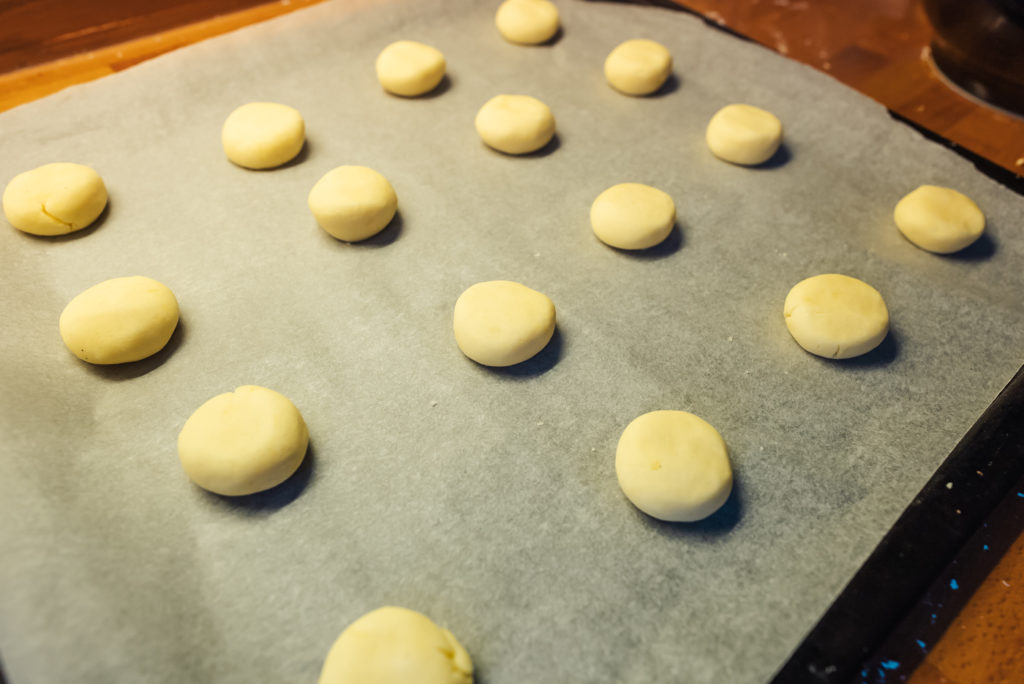 I bake lemon sandnøtter every Christmas, and every Christmas I wonder why I don't make these all year round – they're so simple, and so delicious. They also make an excellent gift because everyone likes them, and they're quite sturdy as far as Christmas cookies go.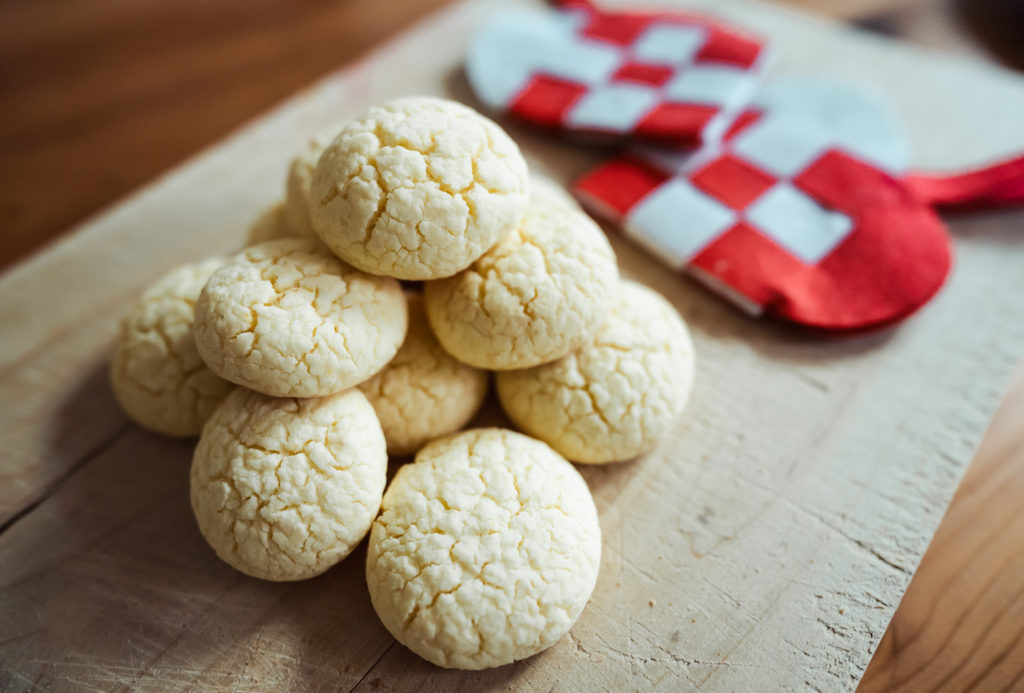 You can switch the recipe from US measurements to metric by clicking from "US Customary" to "Metric" under Ingredients.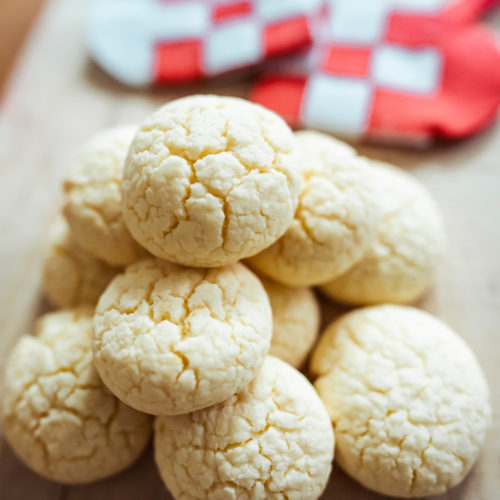 Norwegian Sandnøtter Christmas Cookies With Lemon
Sandnøtter are a simple but delicious shortbread cookie with a hint of lemon that are popular as Christmas cookies in Norway.
Print
Pin
Rate
Ingredients
2/3

cups

butter

3/4

cups

sugar

2

eggs

2 1/2

cups

potato starch

2

tsp

baking powder

1

large lemon
Instructions
Preheat oven to 355°F (180°C)

Stir the butter and sugar until fluffy. In a separate bowl mix together the potato starch, baking powder, and grated lemon peel. Then alternate adding the egg and potato starch mixture to the butter and sugar.

Roll out small balls and place them on a baking tray lined with baking paper. Flatten the cookies a bit with your hand for smooth cookies, or with the back of a fork for textured cookies. Leave some space between each ball.

Bake the cookies in the middle of the oven for approximately 10 minutes until they are golden and crispy. Cool the cakes on a wire rack and store them in an airtight container.
Video